Ark to pilot 'Professional Pathways'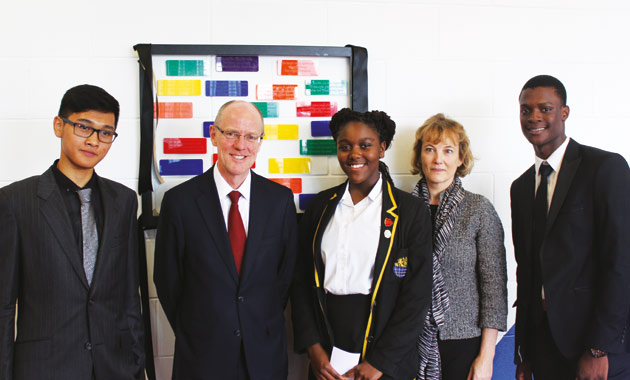 Schools Reform Minister Nick Gibb (pictured above) attended the launch of three new sixth forms which are to pilot a new course preparing students for work, including in large financial firms.
Globe Academy in South London held a special ceremony launching their Professional Pathways programme.
The scheme will be piloted at three sixth forms due to be opened by ARK Schools next September. The core qualification will be a Btec Level three and students will also take a Chartered Institute for Securities and Investment (CISI) Level 3 qualification.
A spokesperson for ARK Schools said: "The new programme will give school leavers opportunities in investment operations for large securities and investment firms and financial data outsourcing firms. The CISI qualification carries UCas points, equivalent to one AS, or one A-level for the full qualification."
Each of the sixth forms will offer students a different pathway. Students at Walworth Academy will study for a securities and investment qualification. Students at Evelyn Grace Academy in Brixton will study information technology, while those at Globe Academy will be take a course in project management.
The scheme will allow students to gain at least 200 hours of work experience, completed mostly during the summer holidays, allowing full-time study to take place during term time.
Yvonne Powell, principal of Walworth Academy, said: "We are capitalising on our proximity to the City to build the skills and experience our students need to ensure they remain competitive in the world of work."
Mr Gibb said: "I am hugely impressed by the students who I talked with today. They are amazing ambassadors for their school and their community. I feel confident that they will have a bright future as they seek to aspire to university or pursue their career of choice."
Main pic: From left: Luqman Burhanudin, aged 16, School Reform Minister Nick Gibb, Zareen Roy-Macauley, 15, chief executive of ARK Lucy Heller and Ochuko Toweh, 16