Author opens doors to learning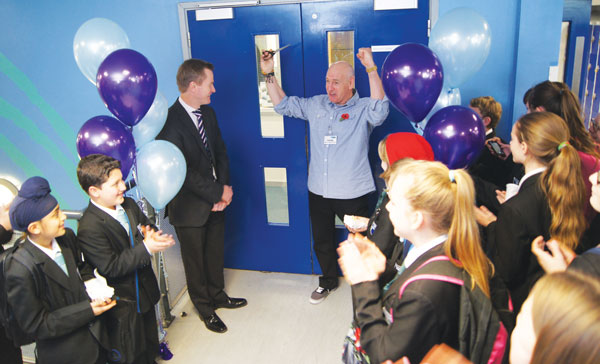 The reopening of a learning and resource centre as "The Library" has put books and reading centre stage for students at an academy in Bristol.
The project at Oasis Academy Brightstowe includes a wide range of new books that have been arranged to make students feel as if they are walking into a leading bookseller.
Laptops and tablets are also provided, but do not form part of the main library space.
Children's writer and reading motivator Joffre White, author of The Frog Series, cut the ribbon for the revamped space after spending the day talking to pupils about the importance of reading and learning.
"Knowledge is power, and the way to find it is by reading a book," he told the students. "You all have dreams and, believe me, whatever you want to do or want to be, somebody will have written a book about it.
"Find that book and take that knowledge – it's free!"
Main pic: Students at Oasis Academy Brightstowe, with executive principal Matt Butler, gather for the re-opening of their Resource Centre as 'The Library'. The ribbon was cut by visiting children's author and reading motivator Joffre White