About Academies Week and the editorial team

If you are wanting to keep abreast with the latest news and analysis in schools sector (not just academies) then look no further.
Subscribers to Academies Week will receive their copy of the newspaper every Friday during term-time (37 edition per annum), as well as emailed a digital edition on the Thursday.
Like this website, the newspaper will include a mixture of news, opinion pieces, reviews, Ofsted updates, interviews and the latest leadership, teaching and support vacancies.
As we develop the website further and ahead of the newspaper launch on September 19, we can reveal details of our editorial team.
Nick Linford is the editor, and he's been joined by deputy editor Laura McInerney and senior reporters Sophie Scott, Philip Nye and reporter Billy Camden.
---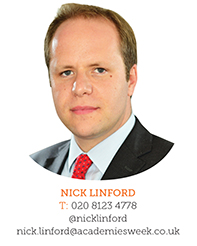 Nick is the founder and former editor of the FE Week newspaper and author of several books, including the Hands on Guide to Post-16 Funding, published by Pearson. As director of planning and performance at Lewisham College for seven years he established a successful funding workshop and conference business.
In early 2010 Nick moved to Pearson to launch their think tank, and in 2011 he left to set-up Lsect Ltd, a training and publishing company.
Nick lives in Blackheath with his wife and two young sons, and his special skill is the ability to tweet while riding a bike
---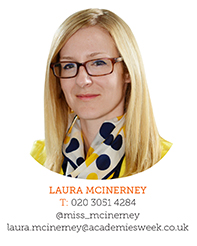 Laura McInerney taught in East London for six years, starting out as a TeachFirst participant and finally as an Advanced Skills Teacher. After writing a book in 2011, The 6 Predictable Failures of Free Schools…and How To Avoid Them, she spent the next two years in the US studying education policy on a Fulbright Scholarship.
During this time Laura regularly wrote features for LKMCo, TES, and the New Statesman and she stills writes a monthly Guardian column.
Laura's superpowers include encyclopedic knowledge of past education secretaries and the ability to stop a year 9 boy in his tracks with just a stare.
---
---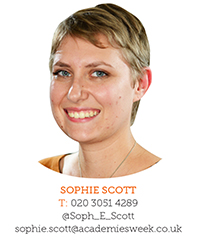 Sophie comes from a background in regional newspapers, having worked as a reporter at both daily and weekly papers for the past five years and was most recently the education reporter at the Oxford Mail, a large regional daily.
Her crowning moment – so far – was being named as Journalist Newcomer of the Year in the East of England EDF Awards.
Sophie loves to cook and eat a vast amount of food and her special skill is being able to curl her top lip in the style of Elvis.
---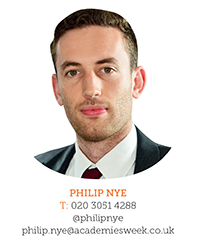 Philip has a particular interest in data-led reporting, as well as a strong interest in finance.
He has written for a number of publications, including The Times, The Financial Times and the Hackney Citizen, and co-founded specialist education news website EverythingFreeSchools.
He previously spent close to three years at the National Audit Office, scrutinising the finances of government bodies.
Philip's special ability is being a recycling ninja. He was once accused of recycling several hundred pounds-worth of Euros that had been left in a pile of papers, though he strongly denies the allegation.
---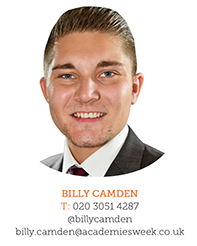 Billy recently completed a degree in journalism at Anglia Ruskin University alongside his NCTJ Diploma at Harlow College.
He spent two weeks as an intern at FE Week newspaper in February 2014, which led him to the role at Academies Week.
Billy lives with his parents, four brothers and one sister in Romford, Essex. He is a diehard Arsenal fan and his special skill is being able to give commands to his dog using only his eyes.