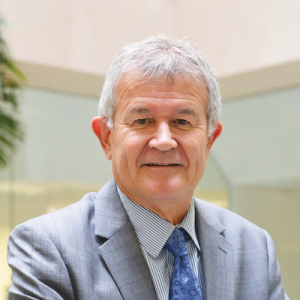 Frank Green
---
Frank Green's name is half-prophetic. Within seconds of entering a small office in the Department for Education, he is already being outrageously honest.
"Have I been briefed?! I've never been so briefed for the press since I started working at the department. Almost every word you have to memorise."
If the press officer at his side looks concerned, he needn't. Green's honesty is refreshing and reveals a forthrightness that no doubt helps with his role.
As England's Schools Commissioner he now leads the eight Regional School Commissioners, people tasked with scrutinising academy performance and encourage collaboration.
However, if "Frank" is perfect nomenclature; "Green" is anything but. After all, he has no shortage of experience.
Before becoming commissioner, he headed two schools, began an academy trust, taught science for many years and once worked as a taxi driver in Philadelphia.
Yet his beginnings did not suggest a career in education. Born in Kent, he first attended primary school in Goudhurst before being "packed off to boarding school" at 10.
"I was taught by the Jesuits," he says. "First at Beaumont College, which no longer exists, and then they sent me off for my sixth form years to Stonyhurst College.
"I hated school. When I left I swore I'd never be back in one in my life"
"I really hated, hated my time at school, and I swore when I left… I can remember walking down the drive one last time, it had this long drive, and thinking, 'I'll never be back in a school in my life.' Haha!"
History was top of his list of dislikes, although one teacher, Mr Fish – or "Fishy" as the pupils called him – helped to inspire his interest in science.
He then studied metallurgical engineering at Imperial College, London, but a stint at the Central Electricity Generating Board put him off it as a career.
"It wasn't fast enough, it was boring, and you had to work fairly tightly to rules. I thought, 'If that's what engineering is, I don't want it'."
When he finished university in 1971, Green was a full blown rebel – hair grown past his shoulders and harbouring a love of rock music. Matching his wild spirit he headed to the US and worked as a cabby in Philadelphia, before travelling across the country.
He was offered a PhD place at the University of Denver but turned it down after getting a call to say that his father, now living in Spain, was sick.
"Being half-Belgian [Green's mother is Belgian] there is a view that the eldest son is the one responsible for parents," he says. At the time, however, Green's older brother had a newborn baby and was unable to leave England. He asked Frank to look after his father, instead.
"I said I'd take a year off. So I did that, and nursed my father for the last two months of his life. He never knew who I was for those two months… you can learn a great deal about life when you see somebody that close to the end of it."
Returning to England he wanted to stay near his mother, and needed a job quickly. Knowing that science teachers could then be employed without full qualification, he filled out a Bromley council supply teacher form.
Alongside chemistry, physics and maths he unthinkingly ticked a box marked "technical drawing", a skill that he didn't have. Inevitably, this was the subject that he was sent to teach.
"Don't worry, they said, you'll pick it up quickly!" Did he? "Yes! I did!"
After a year of supply teaching he completed his teacher qualifications at Westminster College in Oxford, before teaching science for more than seven years. One of his pupils was the actor, Kenneth Branagh: "Great school plays at that school!"
His first leadership role was as head of science at a school in Brighton where he soon realised that three existing staff members had also interviewed for the role – and they were not happy about his selection. Concerned they wouldn't be responsive to change, fate threw Green a lifeline.
"Through luck, serendipity, fate or whatever you want to call it, about a week after I got there the head said they were going to have a full HMI inspection. And in those days, full inspections involved 22 HMIs who came in for a week; you had two alone just for science for a week!
"So the great thing about it was, after HMI had done their bit, we had a final briefing and they said, 'We've found these issues and those', and I said, 'Can you please add this, this and this, because I think they're real problems too', because they hadn't spotted those. Basically I got them to write me a report that I would then use very easily and depersonalise all the key decisions that I had to take!"
How did he know to be so strategic? "I don't know – it just seemed like the right thing to do at that time. If you ask the question of how much formal training have I had to be a headteacher, then the answer would be zero.'
His first headship in 1992 was another controversial project. Lincoln School of Science and Technology was born out of the city technology college (CTC) movement of the late 1980s and was the first of the new "specialist schools".
"In those days, CTCs were worse than vampire stuff. They put the garlic round the door."
He dealt with the negativity by standing apart from it. "You say, 'No – we're here to do what we need to do – this is about the children'. You don't sink to the kind of negative commentary that came from a lot of other heads who took a rather silly view of what was happening."
From there he went on to be headteacher at another school that came from being far below average in results to achieving significantly above-average and was rated outstanding by Ofsted. Asked to help other struggling schools, he spent five years as chief executive of the Leigh Academy Trust, which enabled him to oversee six academies.
One secret to his success is surrounding himself with like-minded people who share information. During the late 90s he helped to pioneer an email list for headteachers. "They said that the head had to be technically proficient enough to operate it. So, you had to disconnect your phone, connect your modem, reprogram your computer and do it yourself."
Speaking with other heads taught Green a great deal, and it is clear that a similar cross-pollination of information is what he wants to encourage in his new DfE role.
Beyond school, Green talks about his wife (who was also a teacher) and his three sons – all of whom are now grown. One of the perils of headship is that it can mean moving around the country, and the boys had to move from Brighton to Newark, though Green managed to do so when they were all at school transition ages, which made it easier. His wife has now officially retired, though she still teaches French at the University of the Third Age.
As our time comes to a close and the recorder is switched off, Green looks disappointed. He hasn't been asked why he wanted to be Schools Commissioner.
The recorder is duly switched back on.
With bright eyes he simply says: "I took the job because I could influence more children's lives than in my previous role. There would be no other reason to do it."
The message is clear. If Frank Green is going to be memorising anyone's lines, you can be certain they are going to be his own.
If you were stuck on a desert island, would you take a book or a film to keep you interested?
Definitely I'd pick a book. If I was going to take just any book… I'd probably end up picking Pride and Prejudice. I know – it's not usually a man's choice.
Tea or coffee? And how do you want it made?
Coffee, definitely. Depends what time of day. After a meal, double espresso. Early in the morning, a white coffee to dunk my croissant.
Best day of the week?
Saturday! It's the weekend and you're in full control of what you're doing.
Where would you ideally go on your next holiday?
I have a house in Spain, so it's kind of a second home – I go there when I can, long weekends and all, but the place I really want to go more than anywhere else is Peru. I want to go to Machu Pichu and I would really like to walk the Inca Trail. I want to be able to retire fit enough to be able to walk the trail, or at least attempt it.